Petunia Daisy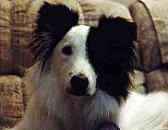 Petunia Daisy is a 3 yr old Border Collie.
She was born April 3, 1995 to Christa Belle & Bandit
in Westminster Maryland and given the name of
Petey by her breeder family because she looked like
Petey from the Little Rascals.
---
Petunia's Parents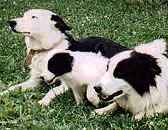 You can see where see got her looks.
---
Look Mom, No Paws!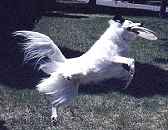 If You think I can catch good,
You should see me Throw.